Update from Loi Tai Leng
HART's partner Loi Tai Leng is a community for displaced Shan people on the Thai/Burma border. During the last twenty years many, Shan people have been driven out of their homes by the Burmese army and have either fled to Thailand as migrant workers, or have stayed in six communities along the border high up in the mountains on infertile land that nobody wants.
At Loi Tai Leng the school has 800 students and nearly half of them live in dormitories because they are orphans or live too far away from a school to travel on a daily basis.
Speaking English is the key to freedom for many of these students as it enables them to gain scholarships at universities in Thailand. A year ago HART volunteer and experienced TEFL teacher, Fran Sluman, went out to set up an English Language Programme for them. She returned this year with HART TEFL teacher and volunteer Mary Thorp to continue the training.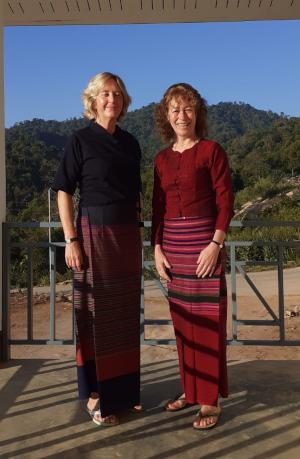 Fran is delighted with the progress the students have made. "I am very pleased because the teachers have used the materials I provided and used the methods and techniques I demonstrated. Students are much more involved in class individually rather than rote learning and the teachers are using the resources I brought out last year. The teacher training that HART paid for with experts from Thailand has also had a hugely beneficial impact. When I first introduced pair work or group work or team work for example, a year ago, the students looked at me blankly whereas now they know what is expected and participate. A group of them have really worked on their pronunciation and they have much more confidence in their ability to communicate in English.
The living conditions have improved enormously in a year thanks to the dam provided by Hockley. Water is readily available now and food is more plentiful as they now have irrigation for vegetables. It's not just rice three times a day! There is also electricity 24/7!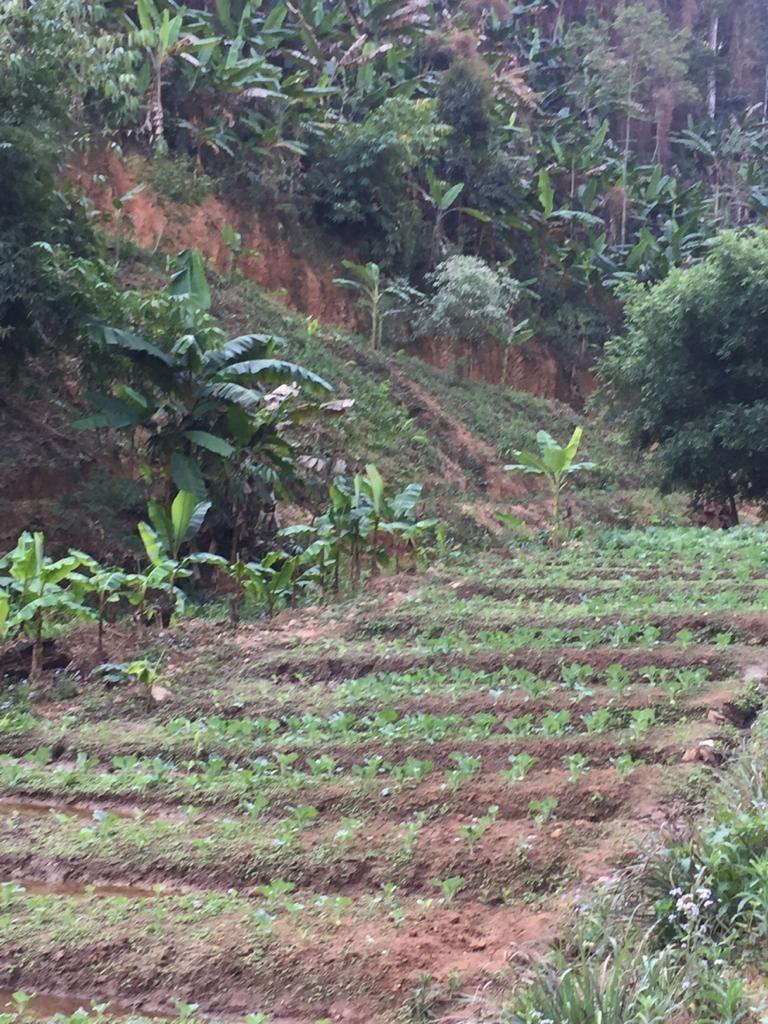 Living at Loi Tai Leng short term has been wonderful, but I have a world outside of Loi Tai Leng and I know I can leave in a few weeks, or whenever I want to. The same isn't true for these students who have nowhere to go unless they can get a scholarship at a Thai university. Otherwise, their horizons are limited by this valley and it has made me realise how much I take freedom of movement for granted.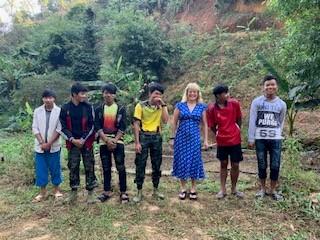 Mary heard Fran speak at a talk at Hockley Golf Club and was inspired to take a TEFL course and to go out with Fran to teach English at Loi Tai Leng. "I have loved every minute of it. I have been welcomed with open arms by the staff and pupils who are very keen to learn English. They have so little and yet they make the most of what they've got. They waste nothing and their goal is to be self-sufficient in a very infertile and challenging landscape. The dam funded by Hockley has obviously been a game changer.
There is now plenty of water and I'm really impressed by how many vegetables they are growing now they have irrigation. Mwe the Head Teacher of the High School works tirelessly to support her staff and pupils. She has big dreams for her students and staff and I have no doubt that she will fulfil these dreams. It was a privilege to be a part of the Loi Tai Leng community and I hope to go back next year".